In-Company Courses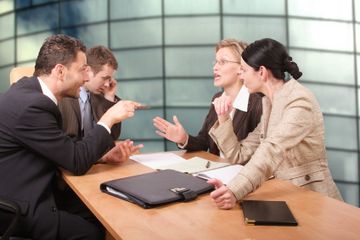 This business negotiation course/Webinar and negotiating skills techniques, contains five hours of lectures, six hours of case preparation, five hours of live negotiation, seven hours of tutorial case evaluation, one hour of pre-work and up to two hours discussing personal issues; a total of 24 hours of intensive training over three days (two days initial course + one reffresh day).
It may also be provided online in a Zoom webinar divided in multiple sequences and groups as well as one on one coaching sessions.
Specifically, the following issues are covered:
To recognise when NEGOTIATING is the correct method of resolving conflict
To understand the "negotiation phases" and how to use them to MANAGE the process
To understand and practice the SKILLS associated with each step
The five major issues to be considered in PREPARATION
How to improve the quality of the DISCUSSION step
How to pick up negotiation SIGNALS, interpret them and act on them
How to make PROPOSALS, where to pitch proposals, how to respond to proposals
How to REPACKAGE deals without it costing any more
How to recognize NEGOTIATING OPPORTUNITIES and exploit them
How to assess concessions, analyse differing priorities and go for WIN/WIN deals
How to trade and BARGAIN, how to put a price on demands
How to improve recognition of CLOSING opportunities and use them
How to handle the AGREEMENT and implementation stages
How to make and respond to COMPLAINTS
How to make and respond to MULTIPLE-POINTED claims
How to improve LISTENING skills
How to use and defuse AGGRESSION and CONFRONTATION
How to minimise REJECTION of proposals
How to handle DEADLOCK
How to use and respond to the most common NEGOTIATING TACTICS
How and when to use ADJOURNMENTS
How to use the skills of TEAM NEGOTIATING
How to build "PARTNERSHIP RELATIONSHIPS" with clients or suppliers
This is only a selection of over 100 teaching points which would normally be covered. It is impossible to list all the skills, which might be highlighted, all the tutorial points, which might be raised, all the strategies which might be discussed and all the tactics which might be reviewed on a typical course.
Contact us for more information
Advanced Negotiation Skills In-House Program
Advanced Negotiations Skills In-House Co
Adobe Acrobat Document
91.5 KB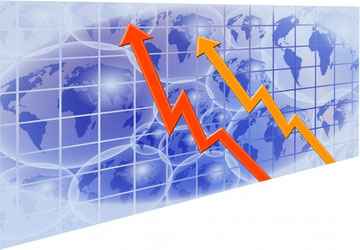 Our in-house programs are designed to help make more successful agreements and achieve better results and greater customer satisfaction. Our programs can be delivered online (Zoom Webinar).

Sales professionals are actively able to avoid the losses associated with discounting, and the failure to close profitable deals by developing their sales negotiation skills.

Investment in sales negotiation skills development is absolutely imperative for the successful sales executive. Heightened awareness of both parties' sales negotiation competencies and personal preferences significantly increases success rates. The following courses are presented both on open access and In-House basis.
1. Understand self and others - Optimize your communicating skills when negotiating (1 day seminar / Webinar)
This course is designed for anyone who wants to optimize interpersonal communication skills, particularly within complex negotiations.
The program "Optimize your Communication Skills when Negotiating" (1 day seminar) gives the opportunity to the negotiator to know his/her negotiation profile and adapt it to others when negotiating. It will primarily work on "how to build the relationship" and constitutes the first day of the training courses "Fundamentals of Negotiation" or "Advanced Negotiating Skills"

2. Negotiation Fundamentals / Webinar (2 + 1 day follow-up session)

This course/Webinar is designed for negotiators involved in day to day bilateral transactions and people who help their managers pepare the negotiations. Sales, purchases, HR assistant.
 
3. Advanced negotiating skills course/Webinar (2 + 1 day follow-up session)
This course is designed for skilled negotiators involved in high-value transactions: (bilateral and multilateral negotiations) sales directors, purchasing directors, chief operating officers, marketing directors, human resources managers, production managers.
All our in-house programs are fully customized for your organization and may also be provided online (Zoom Webinar).
We work closely with you to determine seminar/Webinar content, then write the cases, exercises, and practice negotiations from scratch to meet your needs.
We build in the real-world complexities and constraints your team faces. Participants gain knowledge and skills they can immediately use within their professional & personal life.
We use an interactive pedagogy
Our negotiation simulation programs are based on model technology licensing negotiations or other model cases. (These simulation cases are similar to what a real negotiation team might encounter).
Our trainers have trained European teams from some of the world's largest and most important fortune 500 companies.
All insights can be provided online (Zoom Webinar)

Contact us to receive all detailed programs