Negotiation Skills Workshops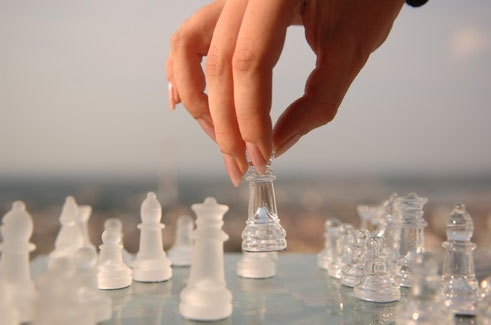 Our tailored negotiation workshops and consultancy services provide the most efficient in negotiation skills and strategy development. This is due to the quality of our negotiation experts, materials and support; and because we are the first European Negotiators Network specializing wholly and exclusively in negotiation.

Our innovative training approach, providing negotiators personal profiling and using lots of real life negotiation case plays has come to be recognised as the best way of offering one the most comprehensive negotiation input.

As practitioners, our European negotiation network has become the preferred partner to industry-leading companies and organisations across many sectors.

In this context, we are here to stand by you when the stakes are high and this, through our negotiation training, one-to-one or group coaching, professional counsel:
Our International network of negotiation experts is focussed on developing concrete solutions for anyone wishing to improve his/her negotiator strategy and skills.

The pre-requisite for reaching better agreements is  understanding  yourself and others : This is precisely why we  created our network of negotiation experts

We use HBDI™ Personal Profile to help negotiators better understand their negotiation style

The Negotiation-Training.Eu Network utilises the Hermann Brain Dominance Instrument to assist individuals and teams to get a better understanding of their personal preferences when negotiating. The HBDI™ Personal Profile has been completed by more than a million people and is a globally acclaimed tool that is deployed by many of the world's leading organisations including IBM, Motorola, Xerox, Volvo, 3M and Coca-Cola

The 4 Pillars of Whole Brain Negotiation

Negotiators that lack a view of their personal negotiation preferences are unable to manage their weaknesses and capitalise on their strengths to reach better agreements.

It has been proven that all humans have preferences for certain types of activities when it comes to understanding, interpreting and engaging in communication and negotiations. The Herrmann Whole Brain Model provides a useful metaphor for understanding ourselves and our negotiation preferences.

We all have preferences for activities appearing in each of the 4 quadrants. Interestingly, less than 3% of us have an equal preference for all 4 quadrants. Since more than 1 million people have completed the HBDI (Herrmann Brain Dominance Instrument) profile, we are now able to monitor the trends that are of particular interest to negotiators. We know, for instance, that professional buyers representing organisations in their negotiations with IT suppliers typically have strong preferences for the A & B quadrants, and are less focused on the C & D quadrants. This approach often leads to missing the chance of extracting additional value. It also frequently results in too little focus being expended on understanding the relationship dynamics resulting from different types of negotiated agreements.

Quadrant A - Value
IT negotiators must have an understanding of the facts that underpin any negotiation. Failure to gather and understand the relevant facts that support optimal deal making results in failed negotiations, or negotiations where value is left on the table.
Quadrant B - Process
Any negotiation without a robustly defined negotiation process and management infrastructure runs the risk of a less-than-ideal outcome. A framework is required to provide an environment in which risks can be proactively managed. A robust negotiation process ensures positive momentum and provides a reference for avoiding unforeseen complications and risks.
Quadrant C - Relationship
Agreements can only be concluded between organisations represented by people. The way we interact with other people is critical in negotiation success. The importance of relationships in negotiation is amplified in an environment where continued partnerships and long-standing relationships result from business interactions.
Quadrant D - Vision
Parties to an agreement need to have a shared vision of the losses and benefits. Only through an understanding of all parties' respective vision, can driving motivators or interests be determined. A key part of negotiation competency is the ability to generate options that will serve the needs and interests of all involved parties.

The HBDI™ Personal Profile takes only 20 minutes to complete in an online format, which is debriefed during our trainings and workshops
What you will learn by completing the HBDI™ Personal Profile:
What are your natural communication & negotiation preferences and how they fit into the four cornerstones of leading practice negotiation (Value, Process, Relationships or Vision)?
What actions can you take to build on your natural communication & negotiation strengths?
What actions can you take to mitigate (decrease) the impact of your natural communication and negotiation weaknesses?
How do other people perceive you when communicating & negotiating with you?
How to be more convincing in presenting your case when negotiating.
How to improve the quality of your relationships through better communication and negotiation.
Please contact us for any further information